End-to-End. Every Single Step
As the benchmark for interior solutions, we pride ourselves on our End-to-End methodology  designed to bring the best value to each project we undertake at every single step.
The first step in Meiko's process is the proposal phase. We analyze the project requirements in-depth and suggest suitable designs and materials, tailoring our approach to meet the unique needs of every client.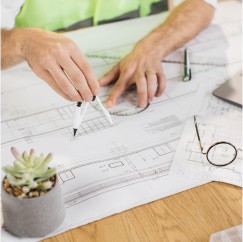 During the installation phase, we coordinate and execute the process from start to finish, transforming designs into reality while maintaining professionalism and efficiency.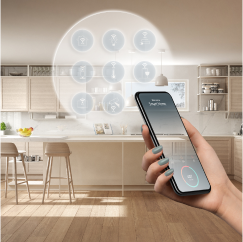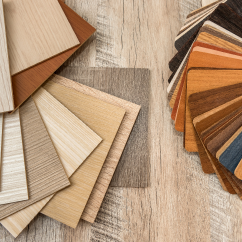 Planning and conceptualizing form the cornerstone of our second step. We organize the necessary materials and design the layout, always with the client's vision in mind.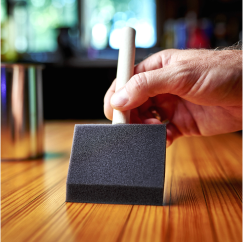 Upon completion of the installation, we conduct a thorough inspection to ensure high-quality results. Our stringent quality control process ensures the final project meets the client's expectations and our own rigorous standards.
Meiko maintains robust ties with an international network of globally acclaimed brands, each specializing in distinct areas of the building materials industry. Renowned for their outstanding quality materials and deep-rooted expertise, these brands propel Meiko to the forefront of the sector. Collaborating with these prestigious entities enables Meiko to provide top-tier building solutions, embodying an amalgamation of innovation and quality, tailored to cater to diverse customer needs.
Meiko's success can largely be attributed to the robust system of processes and solutions implemented within the company. These meticulously established procedures facilitate the creation of carefully crafted solutions designed to meet the evolving demands of both the customers and the industry. By persistently refining and enhancing these processes, we ensure the solutions remain agile, effective, and wholly customer-centric, underpinning our success in the dynamic landscape of building materials supply and interior designs. In addition, we are able to sustain our standing as a trusted leader in the building materials sector, all the while delivering consistent customer satisfaction and meeting industry standards.
Meiko holds a strong belief in fostering a sustainable habitat through each of their projects. The company conscientiously selects building materials that not only have a minimal environmental impact, but are also designed for longevity. This careful approach illustrates Meiko's dedication to balancing quality and performance with an environmentally responsible ethos. Through this commitment, Meiko actively contributes to the creation of durable, sustainable environments, effectively meeting the needs of today without compromising those of future generations.
Best Practices.

Quality Products.
At the heart of Meiko's operations lies a commitment to implementing best practices, a principle we believe is intrinsic to delivering superior quality products. These best practices guide every step of our process, from material selection to final delivery, ensuring a consistent standard of excellence. It's this unswerving adherence to best practices that enables the harmonious marriage of efficiency and quality, resulting in products that stand testament to our commitment to excellence. We believe that best practices and quality are inextricably linked, as these time-tested methods allow us to meet and exceed customer expectations while maintaining our industry-leading position. Our quality products are the living testimony in delivering only the best at all times.
RLA Polymers (M) Sdn Bhd
We at RLA Polymers truly appreciate the business relationship with Meiko. Thank you for your long-term support to helping us grow and succeed. And we are so grateful for the trust you've placed in us. We look forward to continuing to work together to build a bright future for our relationship.
Purbanchal Laminates Pvt Ltd
We have been dealing with Meiko Building Material Suppliers (S) Pvt Ltd, for last more than one decade! They are one of the best professionally managed and growing organization in Singapore! Their vision and focus are remarkable and also open to new ideas we are sure they will be one of the top corporate in Singapore in time to come and we wish then all the best.
Gerflor Asia
MEIKO has been Gerflor's reliable and trusted partner in supplying and delivering vinyl flooring for over 25 years. They have in stock of Gerflor's Mipolam 150 and Taralay Emotion to meet the requirements the market.