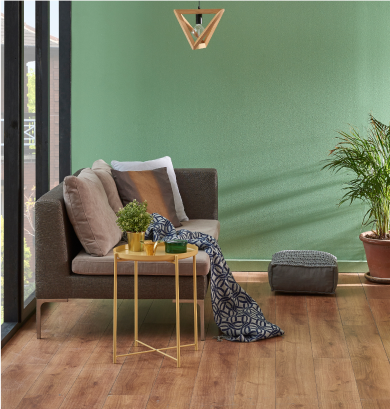 Charting a New Direction
As the CEO of Meiko, it brings me great pride to reflect on the 50 years we've spent transforming spaces and lives. Since 1973, we embarked on a mission to become leaders in interior solutions, a goal we've achieved through the unwavering dedication of our team and the strong partnerships we've built.
Our extensive network of professional partners has been instrumental in providing high-quality, cutting-edge materials, elevating our capability to meet every unique need. Our combined efforts have allowed us to create spaces that are beautiful, functional, and reflective of our clients' visions.
As we look to the future, we are excited to be charting a new course for Meiko. We are expanding our reach, venturing into new regions, and integrating a line of environmentally-friendly building materials and eco-solutions into our offerings. This strategic pivot underscores our commitment to sustainability and our belief that greener options enhance the quality of our living and working spaces.
We stand at the dawn of this exciting new chapter with a renewed sense of purpose and optimism. As always, we remain deeply grateful for your trust and support, and we look forward to working together to create a more sustainable, aesthetically pleasing, and functional built environment.
Alfred Toh
CEO
Five Decades of Excellence: The Meiko Legacy
Welcome to Meiko, a stalwart in the interior solutions sector with a rich legacy dating back to 1973. Over the decades, we have been unwavering in our commitment to providing modern, stylish, and durable interior solutions, including resilient flooring and decorative laminates. Our primary aim has always been to establish sustainable partnerships with our stakeholders, working together to bring your vision to life.
Our partnerships with world-class manufacturers enable us to bring you an extensive repertoire of styles, designs, and specifications that cater to the most discerning tastes and highest demands. We're proud representatives of premier brands like CLICKPRO, FLOORWORKS, FLOORAMENT, GERFLOR, LUMIART, RHINO FLOORS, and TAJIMA.
Our inventory is a testament to our dedication to diversity and quality. We stock over 200 colors and designs in vinyl flooring and 400 colors in decorative laminates, far outpacing the industry average. Beyond our stocked options, we offer a variety of styles on an indent basis, ensuring we can meet virtually any design requirement and price point.
Our business network extends across Singapore and Malaysia, including our group companies M&F Industrial (S) Pte Ltd, Meiko (Penang) Sdn Bhd and Meiko (Penang) Sdn Bhd-Johor Branch. We take pride in our accolades and memberships, including our ISO:9001:2015 certification, BCA Bizsafe Level 3 status, our place in the Singapore Business Federation, the Singapore Furniture Association, and our registration as a supplier with BCA SY06.
We invite you to explore Meiko's offerings and see how our commitment to excellence, robust portfolio, and deep-seated belief in sustainable partnerships can contribute to your next design project.
To be an industry-recognized leader in the interior solutions sector, setting the industry standard for innovative, high-quality flooring and laminate options. We aspire to continually enrich our offerings and deepen our market reach, striving towards a future where our sustainable, aesthetic, and durable products transform every space they grace.
Meiko is dedicated to providing modern, stylish, and resilient interior solutions that cater to the discerning needs of our diverse clientele. We are committed to fostering sustainable partnerships with world-class manufacturers, our stakeholders, and our customers. Through these collaborations, we aim to bring to market an extensive repertoire of styles, designs, and specifications, exceeding industry standards and expectations. Our mission is to create value at every touch point, delivering excellence and contributing to our clients' success in design and functionality. As part of our commitment to sustainable business practices, we continually strive to incorporate environmentally friendly options into our product range.
At Meiko, our core values are the driving force behind our success. We believe the key attributes are in Innovation, Excellence, Partnership, Sustainability, Integrity, Diversity, Customer-centricity, Quality, Growth and Respect.
As part of our international expansion, Meiko has established a robust presence overseas with branches committed to delivering our signature quality and style in interior solutions to clients around the globe.
M&F Industrial
M&F Industrial, founded in 1983, is a distinguished provider of quality ceiling, drywall, and flooring solutions, as well as a key distributor for Saint-Gobain Gyproc. With a product line spanning from gypsum boards to Luxury Vinyl Flooring, the company adheres to high environmental standards, consistently offering innovative, reliable, and eco-friendly products to enhance residential and workplace settings.
Meiko Penang (Penang & Johor)
Serving as prominent extensions of Meiko, our branches in Penang and Johor embrace the same commitment to high-quality building materials that our headquarters is renowned for. However, these locations uniquely offer a tailored product range, meticulously adapted to suit the specific demands and requirements of the local market. With a keen understanding of regional needs in building materials, our Penang and Johor branches aim to cater to those specific preferences, ensuring the delivery of products that resonate with, and effectively meet, the needs of local clientele.
Choose Meiko, your ideal building materials supplier, for our commitment to unparalleled quality, eco-friendly products, local market understanding, and a tailored approach to meet the unique demands of each client. Trust Meiko for your perfect solution.
Quality and Eco-friendliness
Meiko's unwavering commitment to delivering superior and environmentally-friendly building materials sets us apart in the industry.
Meiko understands that every project is unique and offers bespoke solutions to meet each client's specific needs and preferences.
With a deep understanding of regional needs, Meiko effectively caters to the demands of the local markets, making us a preferred choice among clients.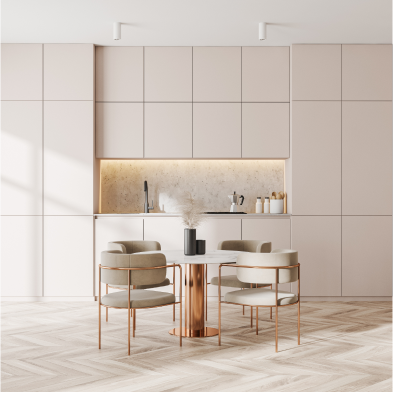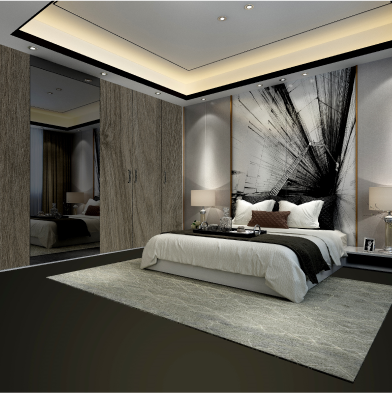 As a veteran in the field, we bring years of industry experience to the table, ensuring a depth of knowledge and proficiency that translates into high-quality service and products for our customers. This long-standing expertise allows us to anticipate and adeptly navigate market trends and challenges.
Safety is a top priority at Meiko, and we are steadfast in adhering to industry standards set by governing bodies. Our rigorous commitment to safety protocols and regulatory compliance is backed by certifications, further establishing our reputation as a trustworthy and preferred supplier in the building materials industry by our clients and vendors.
Safety is our Top Priority
At Meiko, safety is our paramount concern, encompassing our work processes, production procedures, and ensuring the well-being of our valued customers.
RLA Polymers (M) Sdn Bhd
We at RLA Polymers truly appreciate the business relationship with Meiko. Thank you for your long-term support to helping us grow and succeed. And we are so grateful for the trust you've placed in us. We look forward to continuing to work together to build a bright future for our relationship.
Purbanchal Laminates Pvt Ltd
We have been dealing with Meiko Building Material Suppliers (S) Pvt Ltd, for last more than one decade! They are one of the best professionally managed and growing organization in Singapore! Their vision and focus are remarkable and also open to new ideas we are sure they will be one of the top corporate in Singapore in time to come and we wish then all the best.
Gerflor Asia
MEIKO has been Gerflor's reliable and trusted partner in supplying and delivering vinyl flooring for over 25 years. They have in stock of Gerflor's Mipolam 150 and Taralay Emotion to meet the requirements the market.